Wing-Foil training
We'll get you on the board!
Courses (from 15 years and min. 50 kg) for all levels
Available as intensive private course
Intensive training for optimal progress
Instruction on the sea with jet ski support
Licensed, multilingual instructors (guaranteed language: English)
The latest and special training equipment from North
All courses include equipment insurance
All courses include accessories (wetsuit, life-vest and helmet)
Our training material: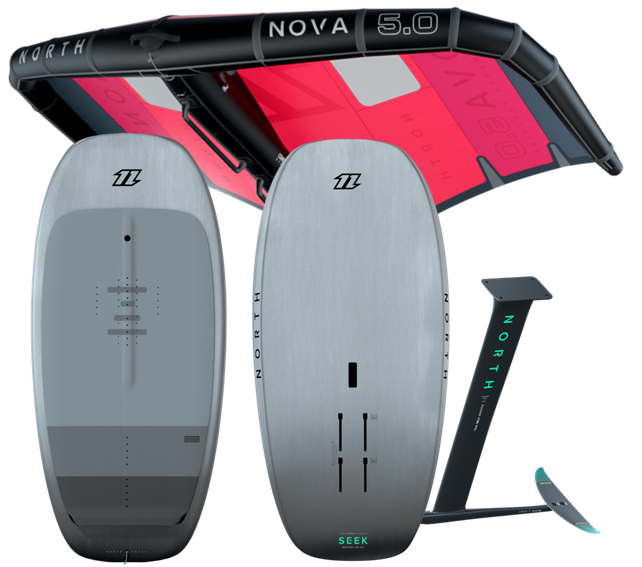 We recommend a pre-booking of the desired course date
Choose your course-level for your individual progress
Beginner A1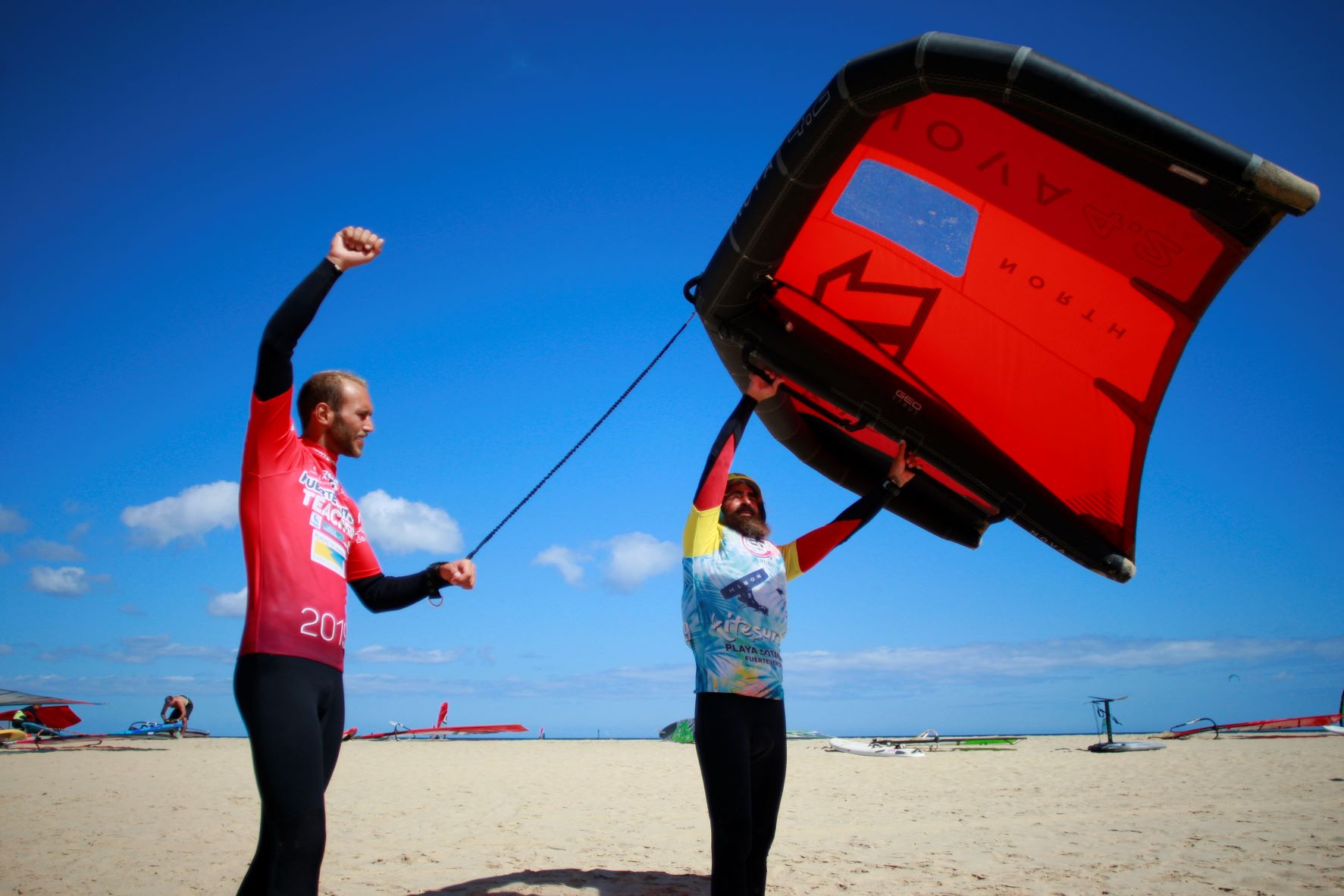 Equipment knowledge
Wingcontrol (A trial course is available)
First experience on a board with dagger-board
Intermediate A2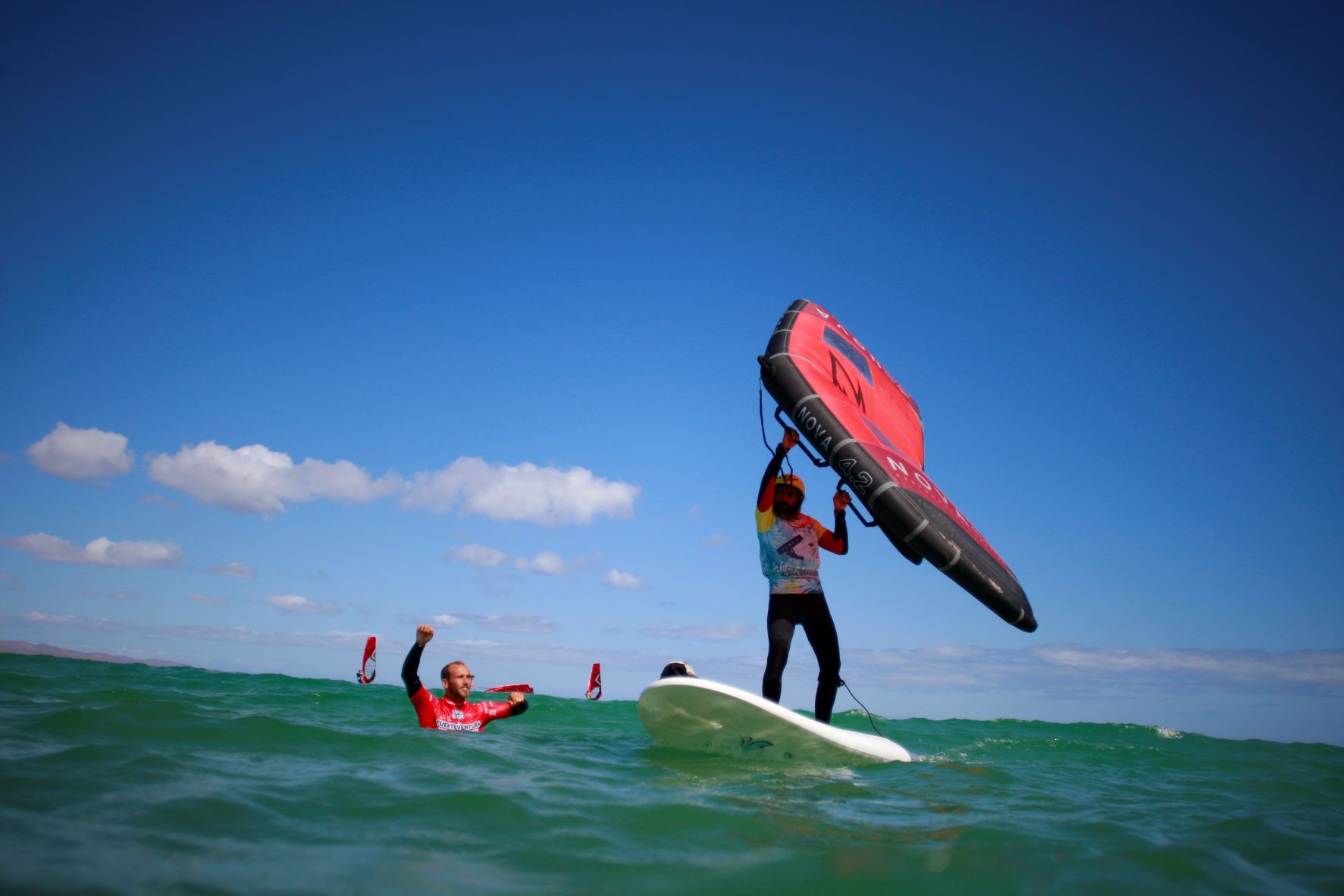 Refresh wing-control
Practice on the water (board with dagger-board)
Upper Interm. F1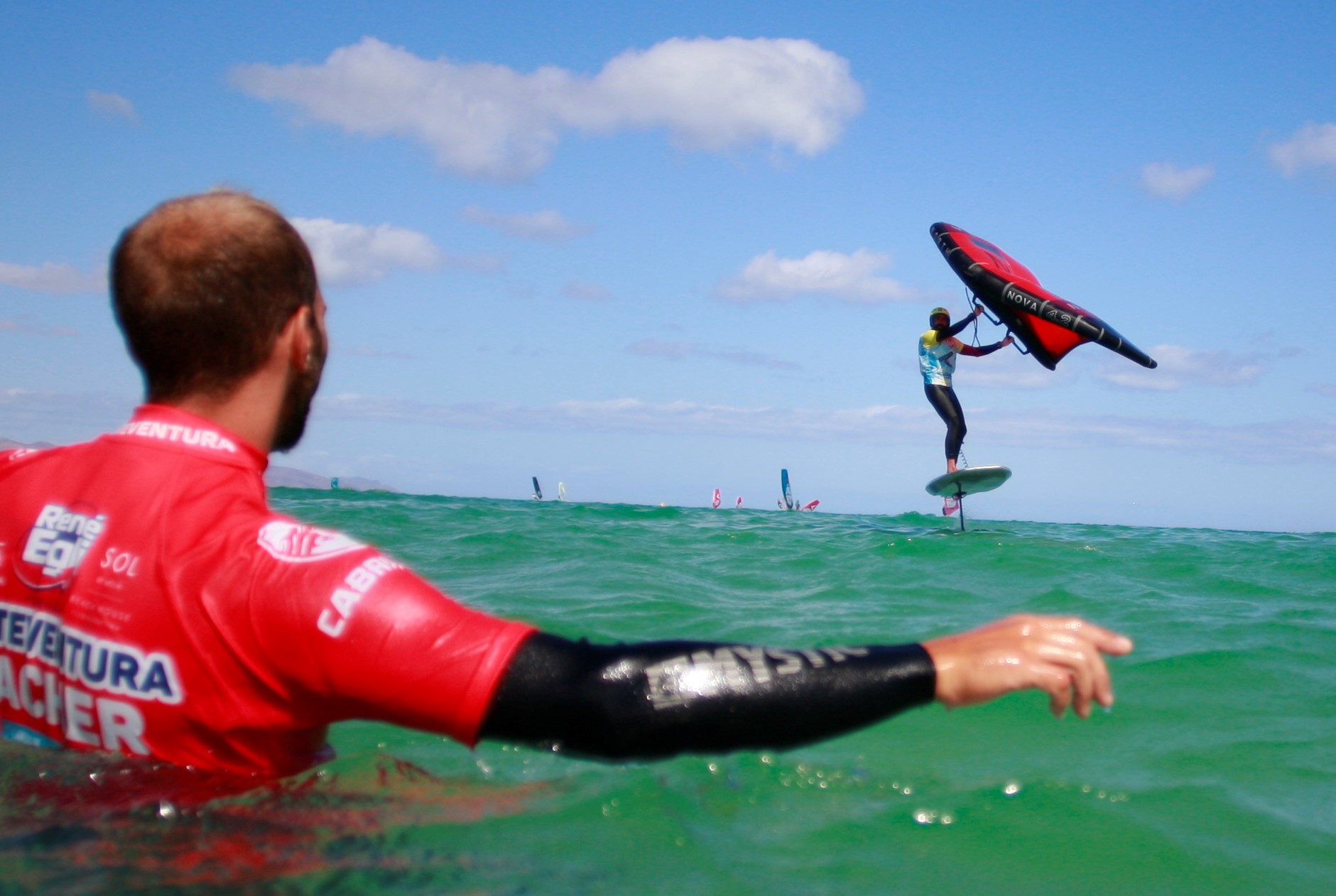 First Foil practice
Using Wing & Foil together
Advanced F2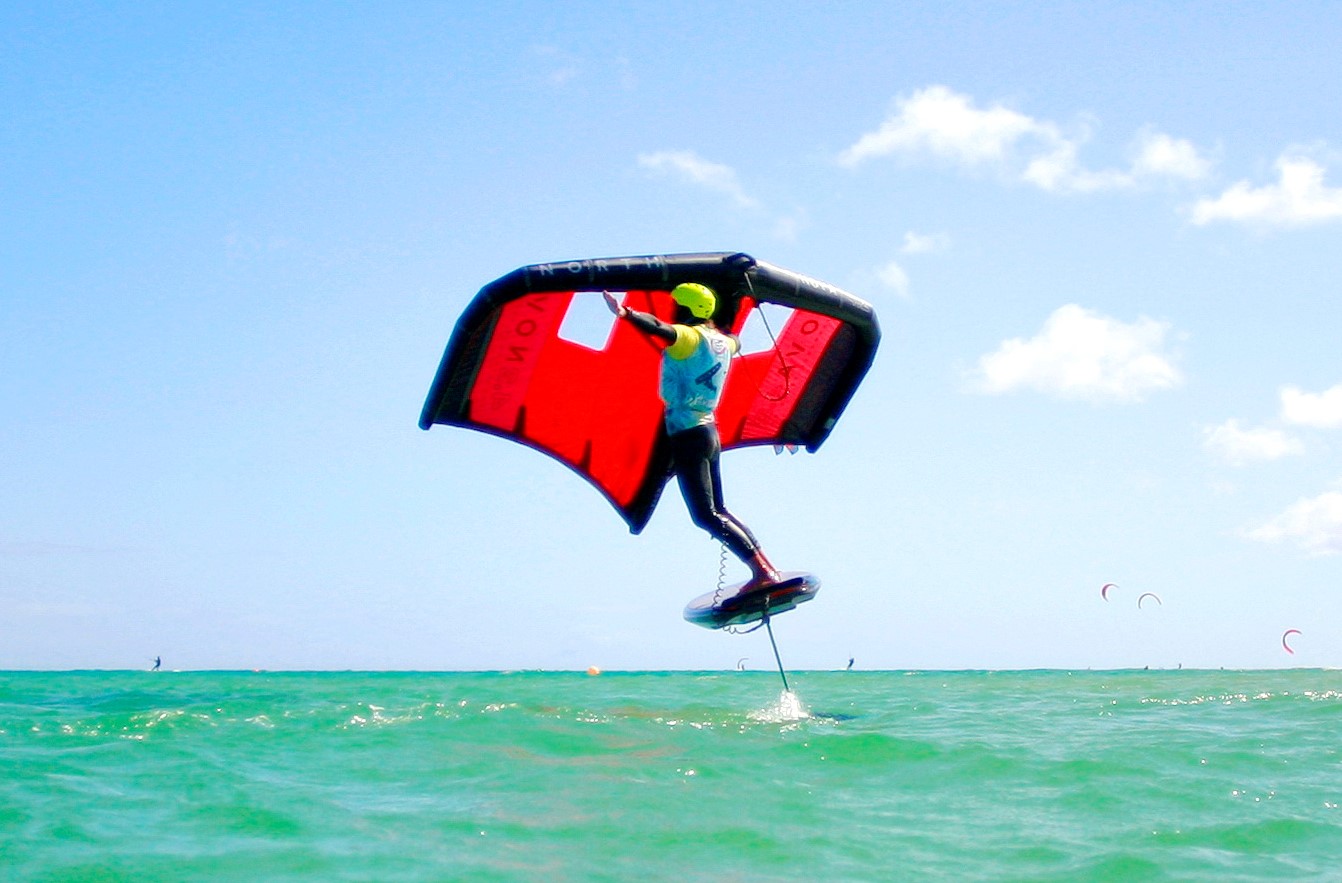 Controlled riding
Upwind riding
Jibes
Group Trial Lesson 1h (Beachfly)
Private Lesson 2h
Private Lesson 2h
Material
incl. wing, accessories
excl. wing equipment
incl. board, wing, accessories
Pre-booking
prices* / p.p.
Jan. - Jun. & Sep. - Dec.
55 €
180 €
210 €
July - August
65 €
210 €
240 €
Prices on
site / p.p.
Jan. - Jun. & Sep. - Dec.
65 €
210 €
240 €
July - August
75 €
240 €
270 €
Bonus Points
-
30
40
* Pre-booking price: a saving of approx. 10-15% requires a transfer of the invoice-amount one week prior to arrival (cancellation insurance is availble) – otherwise the price on site applies | All courses depend on meteorological circumstances and individual progress.